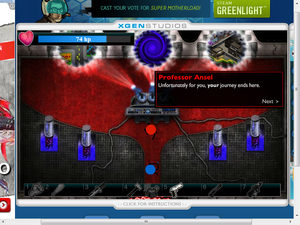 The Photo Album
This is where we will be posting all the new photos! Check out the neat slide show to the left. We will try to keep everything up to date. Please note that the Pictures may be old. So far the HUD is the only thing out of date that is confirmed.

Each picture has clues for the game. If you have a picture that we do not have you can put it in the photo album or you can give us a link and we will do it for you. You will be credited fully for discovering the photo.
Ad blocker interference detected!
Wikia is a free-to-use site that makes money from advertising. We have a modified experience for viewers using ad blockers

Wikia is not accessible if you've made further modifications. Remove the custom ad blocker rule(s) and the page will load as expected.